A Distinctive Custom Home Builder in Edmonton
Book a Virtual or In Person Showing Today!
Rohit Land Development Loves working with Blackstone Homes! They build beautiful liveable homes in Woodhaven Edgemont, Ridgecrest at Glenridding Ravine, and Starling at Big Lake!
After walking through the showhome and checking out other show homes, nothing compared with Blackstone Homes. Being first time home buyers, we were very new to the whole process. Guneet has been amazing since day one. Not only has she made creating our dream home easy, she is honest, very knowledgeable and quick to answer any questions we have had. She made every selection process a breeze for us. Blackstone Homes has been terrific to work with and we want to thank you for helping us build our dream home.
This is our 2nd home with Blackstone homes . The 1st one was a prebuilt one. It was gorgeous but we just wanted a more private yard so we chose to build with Blackstone on a more private lot. We always wanted to build and because we had such a good experience with Priya in the 1st home we felt confident to build with them on the lot we fell in love with. The whole process for the most part was very good. There were a couple of small hiccups along the way but Priya and Jay always resolved them. I love their product and Priya always went above and beyond to make sure we were happy. We have been in the new house for 2 months now and I can honestly say everytime I walk into our new home it always puts a smile on my face. It was definitely worth the wait . ?
After deciding to move back to Edmonton we talked to many builders and visited many show homes all over the city. In the end we felt confused and frustrated. As shown in the show homes the costs were sometimes 80k higher making it hard to compare between builders.
The first time we visited Blackstone we quickly realized that the quality and craftsmanship was second to none. From no wire shelving to almost no add ons and award winning design. What you saw was the price and the few extras were pointed out early and reasonably priced if you were interested.

What made the building experience incomparable was the personal attention from Guneet. All of our questions and concerns were always given immediate attention and we always felt like we were number one priority.
We appreciate the fact that we were kept informed and treated like an important part of the process throughout the design and construction . They also made every effort to accommodate visits for measurements or inspections on the site even dealing with Covid restrictions

Without question we always highly recommend Blackstone homes to anyone thinking of building or buying a new home. We would like to extend our thanks to Jay and his team for all that they did to make our homebuilding experience a pleasurable one and will definitely be calling him if we are to build again in the future.

Jay and Lee Ann Fransen
Edmonton
My husband and I were originally planning to buy a resale at the start of our house hunt, but our "just for fun" trip to the Blackstone showhome completely changed that. Between the workmanship and the service, we very quickly realized that nothing could come close to competing with the Blackstone experience.

The workmanship: Blackstone takes a lot of pride in their product and it shows. Their floorplans are designed with the modern family in mind (tons of storage, open concept, no wasted space) and the finishes that are included in their homes mean that there is very little upgrading to do. Their homes are beautiful and several of them include open-to-above great rooms -- something we've always coveted but thought only existed in the huge lottery dream homes we visit for fun. They really understand their customers and the level of quality they expect, as opposed to other builders who try to entice you with low prices, but end up charging you several figures in upgrades. Blackstone is a completely custom builder and yet we are building pretty much an exact replica of the showhome as we could not think of anything to change (and that is saying a lot as we have very specific taste!).

The service: Guneet is the most knowledgeable, professional, and generally "on-it" sales manager I have ever met. We shopped several builders (and have built in the past) and she blows them all away. Her memory for detail is incredible and we feel extremely at-ease with our file in her hands as we know that nothing will be missed. She is also extremely friendly and easy to get along with -- I consider her a friend at this point and we love swinging by the showhome just to chat with her! She has been incredibly responsive and goes out of her way to check in and ensure that we're been on the same page throughout every step of the building process.

We cannot say enough good things about our experience building with Blackstone and recommend them to everyone. We feel fortunate that they happened to be one of the builders in our target neighbourhood and we cannot wait to move into our forever home!
We have been working with Blackstone Homes Ltd for almost 10 years now and we have watched them grow from a small company to a large well respected Builder. Dealing with Jay and Priya has always been a pleasure and we consider ourselves lucky to represent them. They are always fair with their clients, use solid materials and build all of their homes to spec and code. Their ethics also above reproach. We highly recommend Blackstone Homes Ltd for your home building needs.
Let us take care of the hard part!
Building long term direct relationships with each client allows us to gain perspective on your wants & needs. We work directly with you from design concept all the way to prestigious completion. At Blackstone Homes, we treat your home as if it were simply no different than ours.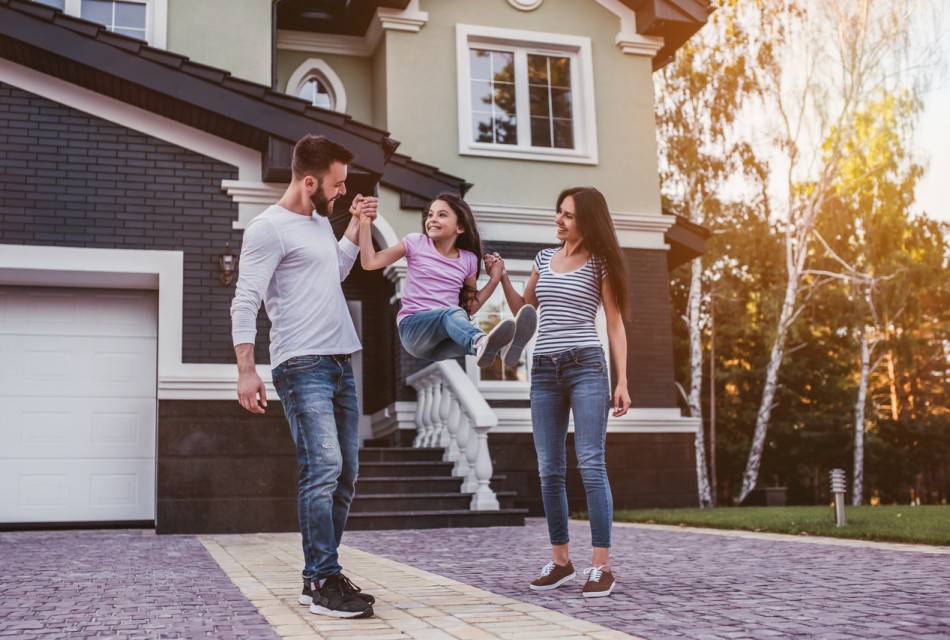 Send Us A Message
Please do not hesitate to contact us if you have any further questions.